destination ALBA the hotel & restaurant by the sea in saint malo
Charming hotel and Thai restaurant, the Alba enjoys an exceptional location on the Sillon dyke offering a breathtaking view of the sea. The establishment embodies the very essence of escape. A real haven of serenity 10 minutes walk from the Corsair City.
Your stay in Saint-Malo will immediately immerse you in an exotic atmosphere.
zen atmosphere
& lounge-chill
Between marine and exotic decoration, the Alba hotel invites you to embark on an escape with a full sea view in Brittany. An unparalleled experience that immediately immerses you in a soothing atmosphere.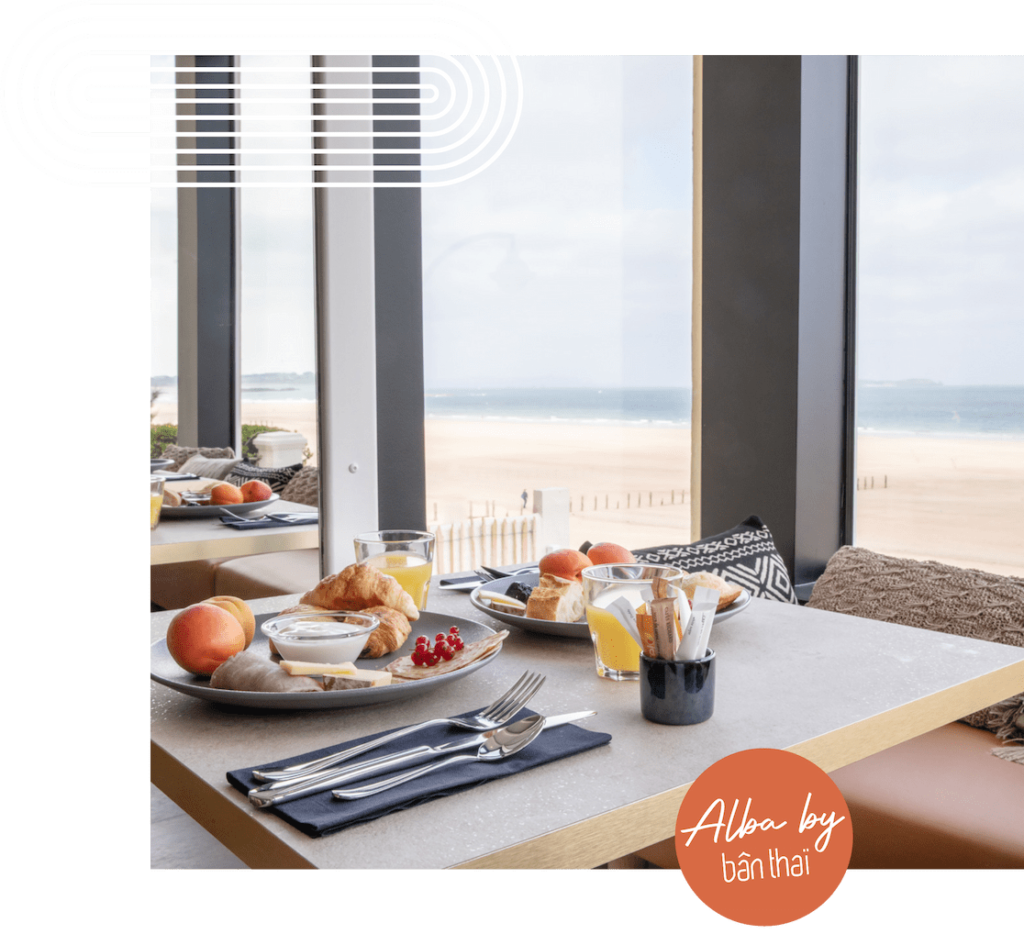 alba by bân thai the restaurant with thai flavors
Chef Sumalee Promthanjai unveils traditional dishes with spicy flavors that will awaken your taste buds: chicken soup with coconut milk, pad thai, and tasty shrimp salads. His cuisine, fine, light blends naturally with the bewitching atmosphere of the seaside.
Alba by bân thaï, a unique restaurant in Saint-Malo, where the fusion of Asian flavors and the marine atmosphere creates an unforgettable taste experience.
cocktails & snacks
on the terrace facing the sea
Get together in the afternoon with family or friends for a convivial moment, around a signature cocktail prepared by our talented team.
Enjoy a Sake Ginger cocktail or a delicious Mango-Malo mocktail with fresh aromas of passion fruit and pomegranate. For snacks, spring rolls or pork ravioli will delight your palate.